Jeanette Winterson: we need to be more imaginative about modern marriage
The novelist was unsure about gay marriage why conform to patriarchal ideals of monogamy? She may have decided to tie the knot herself, but she still chafes against the idea of for ever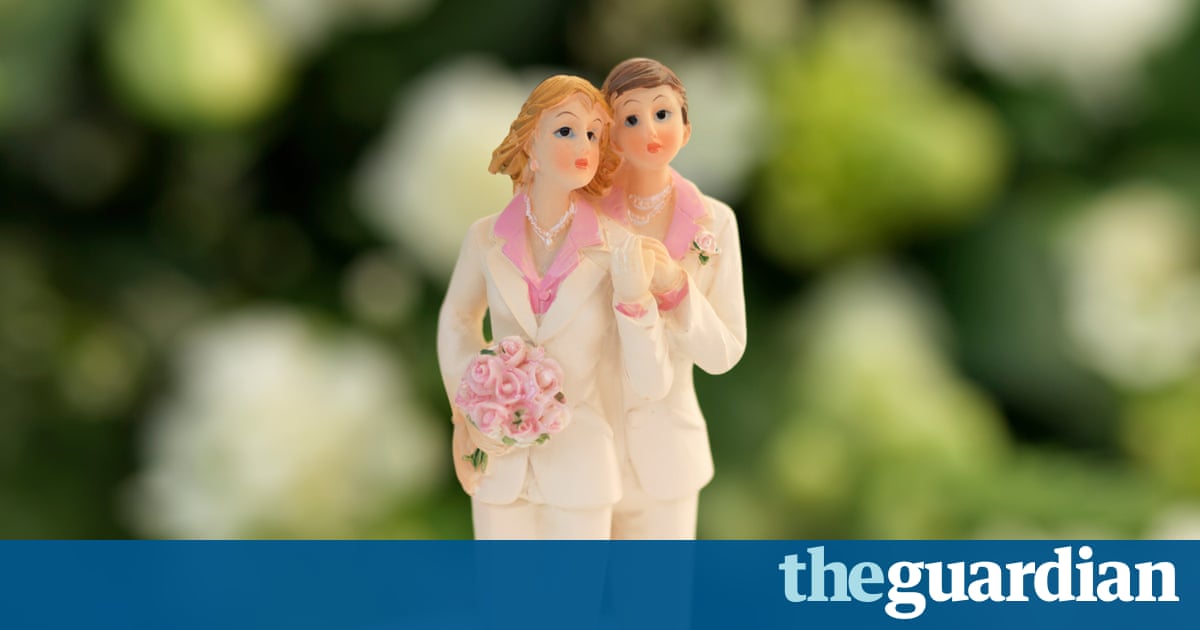 I am a married woman. That fact affects my thinking onmarriage because my thinking has already directed medown the aisle or in my case under a chuppah, asmy partner is a Jew. My wife has been married before I am number three, so I reckon third time lucky. My partners previous marriages lasted six months and 34 years, respectively. Both marriages were to men, and one produced children. Now she has me. And I have her. Thats what marriage means, doesnt it?
Jane Austen liked to end her novels with a marriage. Shakespeare comedies end with marriages, although the uncomfortable feeling that not everyone will live happily ever after is always there (think The Taming of the Shrew), and not least because when we visit fully grown marriages in Shakespeare the roll call is uneasy (Caesar doesnt listen to his wife, Macbeth does, Othello murders his, Leontes nearly does, and so on). Every aeroplane romcom persuades us that the right person is out there, and that, after a series of trials, funny and sad, we will find ourselves with the perfect partner, for ever after.
Fairytales, especially the Disney versions, lean heavily on frog into prince, princess out of tower, glass slippers and true loves kiss. Where do all those wicked stepmothers come from? Second marriages, of course.
We know that starter marriages often end. That many people divorce or remarry. But we all sing along to those love songs, and the success of Fifty Shades of Grey was a worrying zeitgeist longing for a fairytale ending with a Bluebeard/Big Bad Wolf who just wants a nice girl, really.
But those marriage vows richer, poorer, have, hold, sickness, health, honour, worship, obey and, most of all, for ever is that liberation or a life sentence?
Standing under the chuppah a canopy on four poles, each pole held by a dear friend I was able to make certain promises to Susie. These were my promises, not someone elses idea of what I should promise, and so they have real meaning for us both. Later I had the calligrapher Stephen Raw write them out. They hang on our bedroom wall. When I am in a good mood, or a bad mood, I read them out loud, and, for different reasons, depending on my mood, they steady me.
I promise to look at you and always see you.
I promise to listen to you, even when you say things I dont
want to hear.
I promise to respect you: the you that is you; the you that
is not me; the you that is not us.
I promise to stand by you in the world.
I promise to delight in you.
I promise to treat you like a Jewish princess.
With my body, with my mind, with my heart, with my
imagination, I promise to love you for as long as I live.
I like sleeping next to my promises. I have an idea that they reinforce themselves, subliminally, while I sleep. For me, love is like gardening, or writing, or working out, or cooking, or eating, or meditation, or reading its an everyday activity that needs to be fresh and alive every day, tended, and with tenderness. Hard work, commitment, a conscious choice. A sense of: this is what I do because this is who I am.
The idea of getting married, having a party, going on honeymoon, then expecting that huge change in circumstances and outlook to somehow manage itself, seems crazy to me. I dont want to take my marriage for granted, because I dont want to take love for granted. And marriage and love were famously, conspicuously apart for most of the history of marriage. Wuthering Heights, misread as a love story, is really about property and class. Look at how Heathcliff manipulates marriage to ruin his enemies. Cathy cannot choose love shes a woman and men choose for her so she takes the usual route, and chooses death. Like Madame Bovary. Or Turandot. Or Violetta in La Traviata.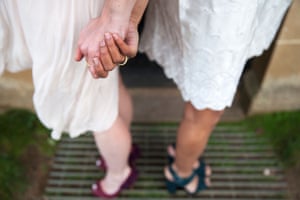 Read more: https://www.theguardian.com/books/2017/apr/08/jeanette-winterson-marriage-monogamy-wedding
You may also like...